Your new Bike Road Test Annual is a collection of 17 in-depth road tests from the team at Bike magazine. Taken from the pages of Bike's monthly Big Test, the bikes are tested over at least 4,000 miles per machine - that's greater than the average annual mileage for UK riders.
Don't buy your next bike until you've bought the Bike Road Test Annual.
Read More →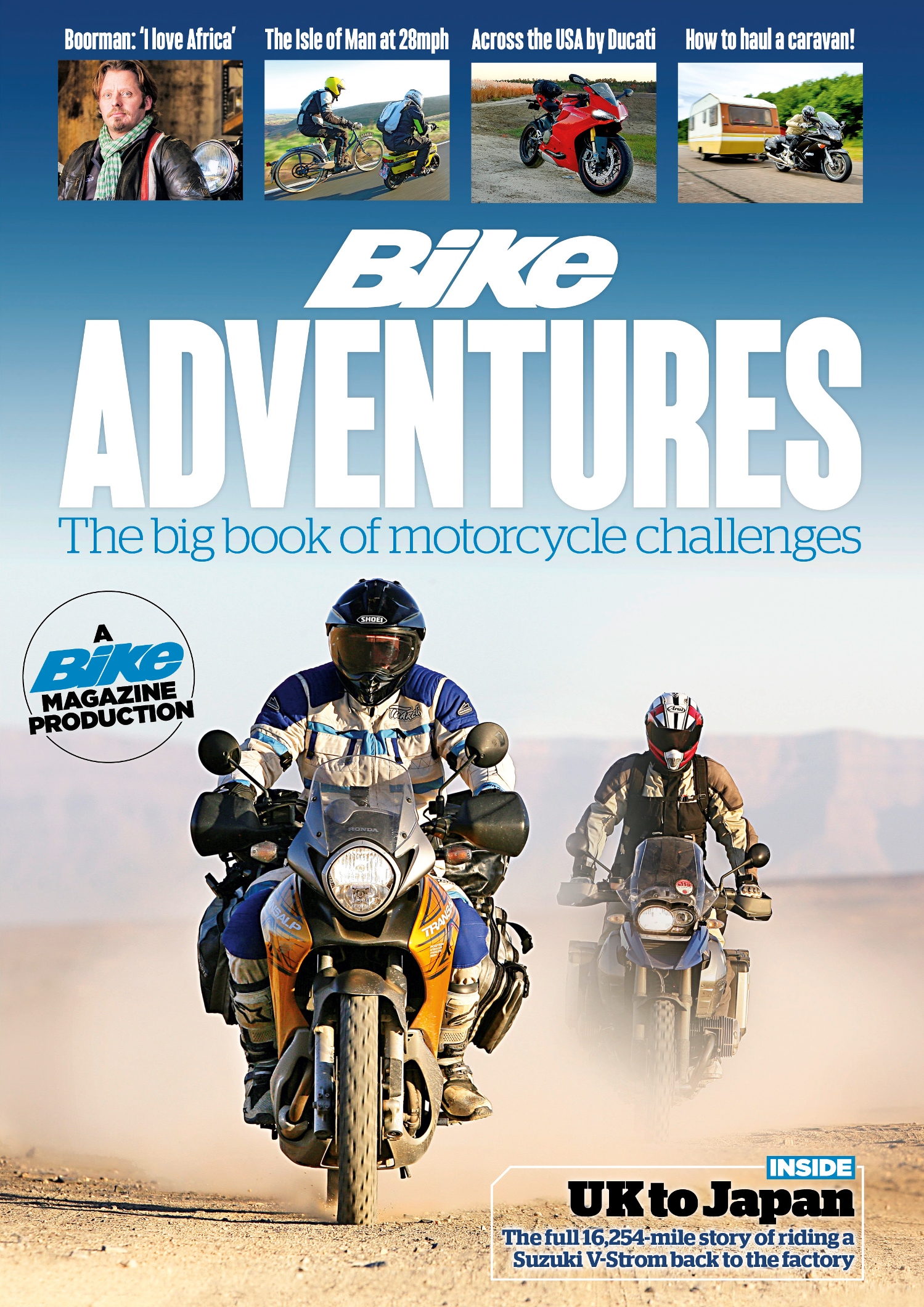 This special from the makers of Bike features all six parts of Bike's legendary trip on a V-Strom from their office in Peterborough back to the Suzuki factory in Japan, via Siberia, Uzbekistan and Mongolia. There's also Grand Prix bikes on the road, Dan Walsh on a BMW HP2 and riding a Ducati Panigale across the USA.
Read More →
other specials from bauer motorcycling